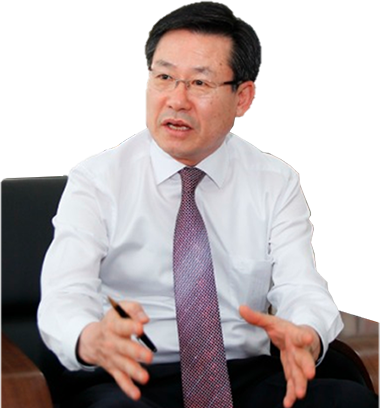 앞선 기술, 끊임없는 도전, 책임 있는 진심 경영

으로
고객과 함께 최고의 가치를 실현합니다.

(주)디티 대표이사 김윤헌
"
We create smarter future of the Hyper-Connected Society with Artificial Intelligence beyond the 4th Industrial Revolution

"

In these days, the Internet will not remain as a mere vehicle to transmit information; it will identify what we want and use the results in order to develop into an intuitive network system that selectively provides necessary information. To this end, a new type of artificial intelligence-based internet service will emerge and information technology is more likely to be people-centric and smart spaces to improve humanity's quality of life through ICT convergence.

We, DT, since its establishment in 1987, have been making every effort to become a world's leading ICT company for making a better world and contributing to the development of Information & Communication Technology Industry through successful implementation of various ICT projects.

DT, which accumulates a wide experience of funding and engineering in overseas' ICT project, has been sharing its technological know-how and experiences with the partner organizations and countries through a large-scale ICT project development and implementation.

As a global ICT project developing and implementing company with the funding for fulfilling the requirements of partner and country by providing a cutting edge and optimized network & solution and up to the successful implementation stage of project. DT will be the reliable and valuable partner to enable the partner organization to create a new opportunity and values by deploying the up-to-date customized ICT business model.

With this goal based on the accumulated successes, all DT's employees are committing our-selves to become a better life partner by contributing to development & implement of valued projects with sharing the continued long-term partnership.